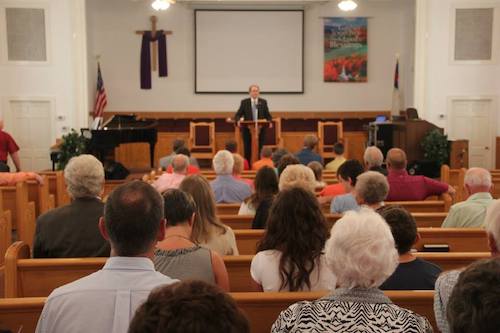 Need Help?
Free food and clothing through
The Lord's Closet
I am glad to see your interest in Ochre Hill Baptist Church where we serve a LIVING SAVIOR. His name is Jesus Christ. Our entire congregation anxiously waits to welcome you and your family. Come and join us in worship and service of the one true God of the universe.
Please reach out to myself or any other member of our church family for any prayer needs or ministries that we may be able to serve you.  
Welcome to Ochre Hill Baptist Church.
Sincerely,
Pastor Hunter Gosnell